Graduation Updates
At this time Navarro High School has begun the process of preparing for a delayed graduation date of June 26, 2020. We plan to have a traditional graduation ceremony at the stadium with a plan for social distancing if necessary at that point in time.
The most significant adjustment to our normal graduation ceremonies will be that all spectators will require a ticket for admission. Each graduate will receive four tickets to the ceremony. This will be to accommodate the necessary social distancing in the bleachers. If state and federal guidelines are relaxed as we move closer to this date there may be an increase in the number of tickets, but you should not plan on more than four at this time. Please note that there will not be any on sight remote viewing this year. The event will be shown live on the internet again this year, but all remote viewing will be off campus.
In the event of a rain out of the stadium ceremony the graduation will become primarily a virtual event. It will not be done inside due to our inability to accommodate the need for social distancing in our inside facilities.
While we are planning for and hopeful of our typical graduation in the stadium, we are currently in the process of planning for a virtual graduation event that will be made active on the internet on June 26th in conjunction with the normal event in the stadium. If we are unable to hold our graduation in the stadium this virtual celebration will become our primary graduation event.
In our preparation for this virtual celebration we will require a photo of each graduate be sent to us by the following deadline. I am sharing below a bulleted list of requirements for the photo that you submit. Please review these very carefully as they are requirements and not just suggestions. If we do not receive your photo that meets all of the guidelines by the deadline we will be using your yearbook photo as a replacement. Since our technology department will be on a very tight timeline to complete this project for graduation, we will not be returning these photos to be redone if they do not meet the guidelines so please get clarification if you are unclear.
I am attaching an example of a photo required for the presentation we are planning. Please ensure that your photo:
Is presented in portrait format

Name photo Last Name, First Name

Is completely in compliance with NHS dress and grooming code

Is taken against a blank interior wall (no outside photos) that is well lit

Is strictly from the waist up and with space left in the photo above your head to allow for formatting by technology

Is taken in cap and gown exactly as we walk across the stage

Does not have any addition to your cap or gown other than the following: NHS Top 10% medals; NHS Honor Graduate cords in gold, silver and white; NHS National Honor Society Stoles; and Technical National Honor Society stoles. These are the only graduation regalia approved for the photo

Does not have any signs, banners, names or other additions to your photo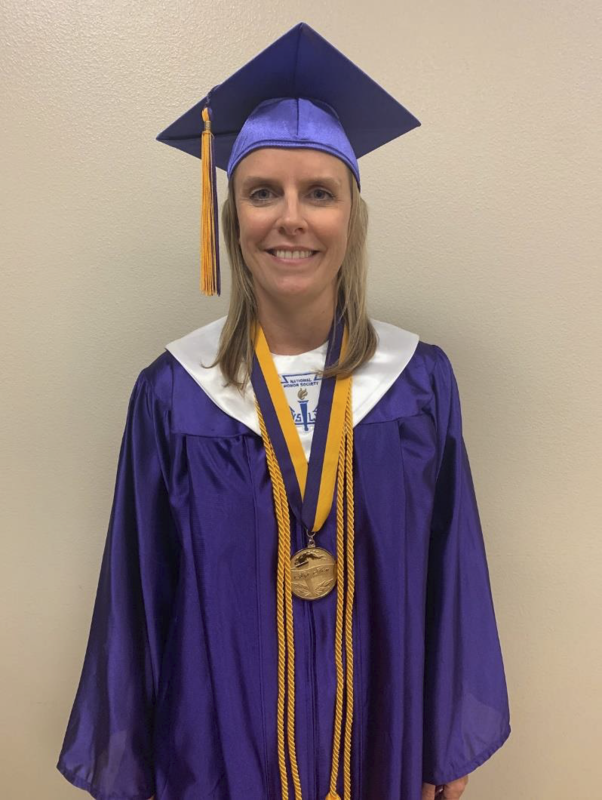 Please attempt to format as close to this photo as possible.
I need your photo to be emailed to Ms. Epp at kathie.epp@nisd.us
This needs to be in her office no later than May 13th.
Please be aware of email messages as we move toward graduation.
Thank you,
Gary D. Haass
Navarro High School Principal